About Us
Located in Baton Rouge, Louisiana, Anton's Fine Jewelry is a family-owned jewelry store. In 1993, George and Lisa Anton founded the store with a mission "to provide our customers with the highest quality merchandise backed by flawless customer services"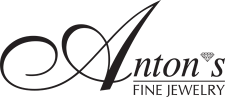 Creating Memories... Now and Forever
Lets Get Social
Keep up with all the latest at Anton's Fine Jewelry
Where Baton Rouge Gets Engaged
Debbie is the absolute best! My husband said she was a pleasure to work with while shopping for my ring. She has also always been so kind and helpful with me when needing a resizing, cleaning, etc. I have several friends that also had a great experience here and would recommend.
I would like to say that everyone at this location is very welcoming and helpful. I have always did business with Kara, and she is AMAZING! We have done business with her several times, and she goes above and beyond to help us with our needs. I highly recommend this business to anyone who is in the market for jewelry, and if you could ask for Kara you will not be disappointed!
You'd be surprised that a high quality shop like this can almost always beat the mall type shops in price. Quality is the best you'll find. If it's in this store, it's good stuff.